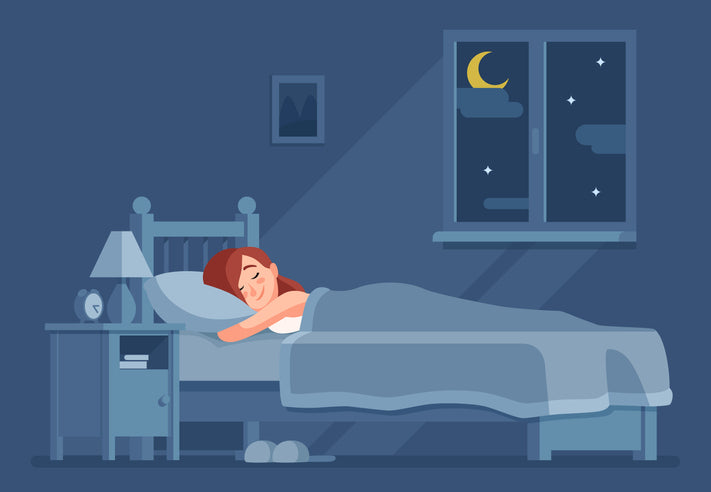 NIGHTMARES GONE……. SOUND SLEEP ON!!!!!
51 Pyramids
Have you ever got a worst nightmare? Well, you might ask, what kind of question is this, everyone gets nightmare, well okay, now the real question is, have you got rid of those nightmares permanently? According to the survey by The Neilson, 93 per cent of Indians suffer from sleep deprivation; 11 per cent fall asleep at work and 87 per cent agree that lack of sleep is taking a toll on their health.
There are times when we get very worst, bad scary nightmares, sometimes dark nightmares, and many more, most of the time of which we are unable to go to bed and sleep. Right? Nightmares or to be more specific, bad dreams, come and go, sometimes those are totally new to you, sometimes repetitive and even sometimes horrific ones. Many of us can't even go to sound sleep after that, and hence our night as well as day is ruined, our energy goes down, etc. Have you really noticed that you need to get rid of these sleepless nights permanently?
Well, now you can think about it and get rid of the sleepless nights and have a long-awaited sound sleep every night, how is that possible? It's possible only with the help of SLEEP WELL PILLOW PYRAMID.
Have heard of this one for the first time, right? Let me explain you briefly in this article, it might be very helpful for you I am pretty sure.
         Image : SLEEP WELL PILLOW PYRAMID
Sleep well pillow pyramid is made with natural wood, also it comes with Pure Copper Pyramids and Amethyst pyramids inside itself, which gives multiple energies. For the people who meditate and have used pyramids while meditating or have pyramids around them, they know the magical powers of pyramids, be it copper, wood, plastic, aluminium, or crystal pyramids. Pyramid is a powerhouse of pure universal cosmic energy. There are many things to be shared about pyramids and its power and usage, you can read in our previous blogs on www.51pyramids.in but as of now, let me tell you what does sleep well pillow pyramid do?
This pillow pyramid increases the vibrations of the place wherever it is placed as it pulls down abundance of cosmic energies from the cosmos itself. When you keep pillow pyramid under your pillow and sleep, it helps you to get a relaxed, calm, and sound sleep. Also, one is fully energetic and rejuvenated the entire day.
It has an ability to resurface your bad memories or negative memories or incidences which might have taken place in the past due to which you were not able to sleep or were having certain emotional or mental turbulence in life, this pyramid helps to resurface those memories and helps to get rid of them permanently. Not only this, if a person is suffering from INSOMNIA, sleep well pillow pyramid is a gift for that person as he/she can peacefully sleep by using this pyramid.
Not only nightmares or bad dreams, but also this pyramid helps one to get rid of physical body pains as well, such as backaches, headaches, neck issues, stress issues etc. The pyramids placed inside this pillow pyramids are good at healing and giving stress free sound sleeps.
Everyone can use this; it is very helpful to children's as well. Many people have used this pyramid and have experienced the calm deep sleep and body relaxation. You can try and experience it yourself.
If you want to know more, kindly get in touch with me at info@51Pyramids.in